Lada Ray Blog
Welcome to the Indie Book Review Fest! Included are my September reviews of 4 great books by fellow authors, as well as the most recent and best reviews of my own books. I promise a feast for the reader's soul with a variety of genres, including adventure, mystery/thriller, fantasy/scifi, metaphysical/spiritual, paranormal and non-fiction/history.
Without further ado…
RAHALA: An Ascension Odyssey by Jason Sullivan
Category: fantasy/scifi, dystopian, spiritual/metaphysical
FREE at this time on Smashwords!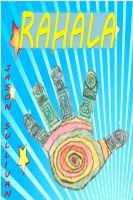 Review by: Lada Ray on Sep. 16, 2012 : 

Fascinating, Visionary and Creative – Highly Recommended!
While visiting the ancient rocks in northern Arizona, friends Marcia, Steve and Harvey encounter a striking inter-dimensional phenomenon, and meet a friendly alien who shows them the future destruction of the Earth by vicious extraterrestrials called Perathons.
What ensues is a highly imaginative, philosophical and visionary story of a quest by three very different humans…
View original post 3,048 more words